Details

September 23, 2022
ACIT Mid-Coast Golf Tournament
The Wilderness Golf Course / Lake Jackson

ACIT Mid-Coast Golf Tournament & FREEPAC Fundraiser
Friday, September 23rd
Presenting Sponsor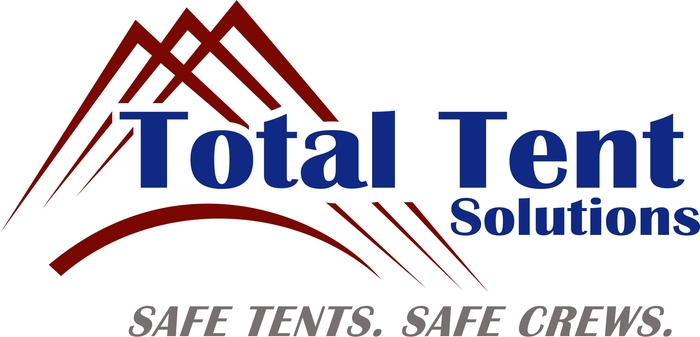 Sponsorships and Registration is OPEN!!
LOCATION
The Wilderness
501 Highway 332, Lake Jackson TX 77566
(979) 297-4653
FIRST Mid-Coast Industry VIP Online Golf Auction this year!!
See the List of VIP Auctionees Below:
* Mark Bookmyer - LyondellBasell Plant Manager
*Paul Spinks - Shintech Plant Manager
*Jay Crochet - Olin Manufacturing Director
* Phyllis Saathoff - Port of Freeport Executive Director/CEO
*Al Cagle - Olin Maintenance Director



Don't miss your chance to play golf with a Regional Industry VIP!!




Register for your team now and save a spot in case YOU win a VIP to join your team on Friday!




VIP Auction closes at 5:00 on September 20th
SCHEDULE
7:30 am - Registration & Networking
8:30 am - Shotgun Start
Awards upon completion of play
TOURNAMENT REGISTRATION
$800 per Team of 4
$250 per individual
SPONSORSHIP OPPORTUNITIES
Presenting Sponsor - $5,000
Gold Sponsor - $3,000
Silver Sponsor - $2,000
Bronze Sponsor - $1,000
Tent Sponsor - $600
Longest Drive Sponsor - $350
Closest to Hole Sponsor - $350
Hole Sign Sponsor - $150
Door Prize Sponsor - $100 or In-Kind
Cooking Sponsor (limit 10)
Please click the link below for details on each Sponsorship


SPONSOR HERE






The TCC/ACIT Political Action Committee
The mulligans and games support FREEPAC, and may be pre-purchased
or purchased onsite at the tournament with a personal form of payment
such as cash, personal check, or personal credit card.

Thank You to our Amazing Sponsors!



Presenting Sponsor


Total Tent Solutions
Silver Sponsors


Bearcom
Contech Control Services
JV Industrial Companies
P.A., Inc.
Bronze Sponsors


Contech Control Services
Firetrol Protection Systems
Heritage Environmental Services
Orbital Engineering
Puffer-Sweiven
Steel Painters
Tolunay-Wong Engineers
Tres Costas
Lunch and Beer Tent Sponsors
Norrell Construction
Beer Tent Sponsors
I & I
Tent Sponsors
Great Western Valve
IKON Environmental Solutions
Mirage Industrial Group
Puffer-Sweiven
Setpoint Integrated Solutions
Standard Constructors
Tier 1 Integrity
Tolunay-Wong Engineers
USA Industries
Food Sponsors
Marquis Construction Services
Setpoint Integrated Solutions
Tolunay-Wong Engineers
Trans-Global Solutions
USA DeBusk
Hole Sign Sponsors
Hargrove Engineers & Constructors
Kurita
Mejia Industrial Supply
Shintech
Specialty Sand Company
Door Prize Sponsors
Firetrol Protection Systems
Standard Constructors
Goody Bags for Golfers


If you would like to contribute to our
Golfer's Goody Bags please contact either:
Michelle Archer with BearCom at michelle.archer@bearcom.com
Sabrina Schwertner at Schwertner@texaschemistry.org
Preferably looking for items that will fit inside a golf cooler.
For further information, please contact Sabrina Schwertner
at (409) 795-1974 or Schwertner@texaschemistry.org
Add to Calendar
aCLuDhaqizCaPxAftmqF167204
09/23/2022
09/23/2022
true
ACIT Mid-Coast Golf Tournament
ACIT Mid-Coast Golf Tournament & FREEPAC FundraiserFriday, September 23rd   Presenting Sponsor   Sponsorships and Registration is OPEN!! LOCATIONThe Wilderness501 Highway 332, Lake Jackson TX 77566(979) 297-4653   FIRST Mid-Coast Industry VIP Online Golf Auction this year!!See the List of VIP Auctionees Below: * Mark Bookmyer - LyondellBasell Plant Manager *Paul Spinks - Shintech Plant Manager *Jay Crochet - Olin Manufacturing Director * Phyllis Saathoff - Port of Freeport Executive Director/CEO *Al Cagle - Olin Maintenance Director  Don't miss your chance to play golf with a Regional Industry VIP!! Register for your team now and save a spot in case YOU win a VIP to join your team on Friday! VIP Auction closes at 5:00 on September 20th Link to VIP Auction   SCHEDULE7:30 am - Registration & Networking8:30 am - Shotgun StartAwards upon completion of play   TOURNAMENT REGISTRATION $800 per Team of 4$250 per individual REGISTER HERE   SPONSORSHIP OPPORTUNITIES Presenting Sponsor - $5,000Gold Sponsor - $3,000 Silver Sponsor - $2,000Bronze Sponsor - $1,000Tent Sponsor - $600 Longest Drive Sponsor - $350Closest to Hole Sponsor - $350Hole Sign Sponsor - $150 Door Prize Sponsor - $100 or In-KindCooking Sponsor (limit 10) Please click the link below for details on each SponsorshipSPONSOR HERE The TCC/ACIT Political Action CommitteeThe mulligans and games support FREEPAC, and may be pre-purchased or purchased onsite at the tournament with a personal form of payment such as cash, personal check, or personal credit card.   Thank You to our Amazing Sponsors! Presenting SponsorTotal Tent Solutions Silver SponsorsBearcomContech Control ServicesJV Industrial CompaniesP.A., Inc. Bronze SponsorsContech Control ServicesFiretrol Protection SystemsHeritage Environmental ServicesOrbital EngineeringPuffer-SweivenSteel PaintersTolunay-Wong EngineersTres Costas Lunch and Beer Tent SponsorsNorrell Construction  Beer Tent SponsorsI & I Tent SponsorsGreat Western ValveIKON Environmental SolutionsMirage Industrial GroupPuffer-SweivenSetpoint Integrated SolutionsStandard ConstructorsTier 1 IntegrityTolunay-Wong EngineersUSA Industries Food SponsorsMarquis Construction ServicesSetpoint Integrated SolutionsTolunay-Wong EngineersTrans-Global SolutionsUSA DeBusk Hole Sign SponsorsHargrove Engineers & ConstructorsKuritaMejia Industrial SupplyShintechSpecialty Sand Company Door Prize SponsorsFiretrol Protection SystemsStandard Constructors   Goody Bags for GolfersIf you would like to contribute to our Golfer's Goody Bags please contact either:Michelle Archer with BearCom at michelle.archer@bearcom.comSabrina Schwertner at Schwertner@texaschemistry.orgPreferably looking for items that will fit inside a golf cooler.   For further information, please contact Sabrina Schwertnerat (409) 795-1974  or   Schwertner@texaschemistry.org
The Wilderness Golf Course / Lake Jackson
---